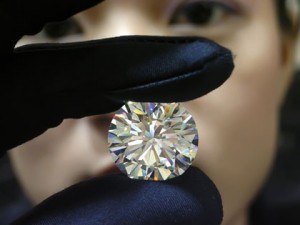 Hesitating buying a diamond sight unseen?
Now you can view your diamond in hand before paying.
We offer a program where you are protected by your credit card and still pay the cash price.
The program works in the following steps:
1) We place an authorization only against your card without capturing the funds. (The standard credit card transaction at the supermarket combines the authorization and capture in one swipe releasing the funds immediately to the merchant). An authorize is where your credit card provider places a temporary hold on the funds without releasing the money to the merchant.
2) The diamond is sent 100% insured signature required and arrives in 1-2 business days.
3) You have 3 Days to inspect, examine, and verify that the stone we sent you is as advertised and is to your liking.
4) At this point if you decide to keep it (which we are sure you will) you can either allow us to capture the original credit card authorization or send a check/wire for the cash price. If you send a check or wire we will wait until the funds clear before we cancel the original credit card authorization.
5) If you decide not to make the purchase you can send the stone back. Once the diamond has been received and inspected by us, we release the authorization and the transaction will not show up on your statement.
Please contact us for further details.