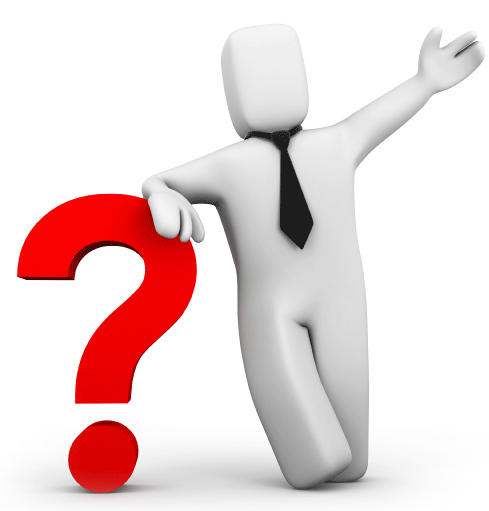 Frequently Asked Questions
1) Why should I buy a diamond from Kobe Mark Diamonds?
We provide great customer service combined with fantastic savings! We are a small professional family corporation. The owners are directly involved in every transaction. They ensure that only quality merchandise is shipped to the customer and that the customer receives first class service starting from the first encounter with Kobe Mark Diamonds until even after the sale is complete. They are always looking out for the best interest of the customer, since they know that what is good for the customer is good for the business. Besides the excellent service, each customer experiences fantastic savings. It goes without saying that buying on-line will save you between 20% and 50% of the prices in your local jewelry store.




2) Why are your prices so competitive?
We want to sell our merchandise! We have done extensive marketing surveys to ensure that we provide our customers with the best price possible. Much of our merchandise is our own, but we also broker some as well. Our pricing structure limits our profit to something close to what the sales tax would be if you purchased the diamond locally at a truly wholesale price.


3) Why does your competition offer similar stones for thousands of dollars more?
For a long time we had the same question. The bottom line answer is that they have much more overhead and they are more profit oriented. Some of our competition offer services such as "see before you buy". At one time we tried to implement the exact same service for our customers until we found out how it really works.
The way "see before you buy" works is that the customer first picks out a diamond, which is then shipped to a local jeweler. The jeweler examines the diamond and helps the customer decide whether the diamond is worth the price and is appropriate for the customer's need. If the customer is happy with the diamond, the sale is consummated. For this service the jeweler will receive 10%-16% of the final sale. The following provides an example of how this would work in practice for a diamond with a wholesale price of $10,000:
Vendors wholesale purchase price: $10,000
Vendors mark up (12.5%)* $ 1,250
Jewelers commission* $ 1,250
Total cost to customer $12,500
*The vendor's mark up and the jeweler's commission are just examples and will vary depending on the vendor and jeweler.
In contrast, we started this business to service our customers by providing them with maximum value for each dollar spent.
Kobe Mark Diamonds limits the mark up of their diamonds to minimize the price that you pay. Also rather than using a "see before you buy" service, after you have purchased the diamond, we recommend that you take it to your local appraiser for evaluation. If not completely satisfied you have 30 days to return the merchandise for a full refund, no questions asked.


4) Can we trust you?
We have been selling diamonds on the internet since 1999 and are proud of an A rating with the BBB. We are members of numerous diamond and business organizations and we are proud of our reputation and wish to preserve it. Our primary bank is Fleet Bank, 592 Fifth Ave, New York, NY. You can call them @ (212)852-8870 and discuss with them our reputation. We are also members of the JVC which requires all members to go to an independent jewelry mediator to mediate any disputes. We have hundreds of satisfied customers some of whom have written testimonials for our testimonial page.




5) How do I know that you will be giving me the diamond I have purchased?
We are lucky that the diamond industry is regulated by various certifying organizations such as the GIA, EGL and AGS. We always prefer to sell diamonds, which are fully certified. Along with delivery of the stone, we provide our customers with the original certificate describing the stone in detail. Some of our stones are even laser inscribed with the certificate number so you could easily match the stone up with the certificate. In any case, we encourage our clients to take their diamond and certificate to their local appraiser to confirm that the diamond we delivered is the diamond on the certificate. This may cost you a few dollars, but with the money you have saved by purchasing from us, it will be money wisely spent.



6) Can I see the diamond before I pay for it?
It depends. We have worked out an extremely economical purchasing policy with affiliates throughout the country in Texas, Florida, Georgia, Illinois, California, Maryland, New York and more. Not all of the diamonds you see on-line are available for viewing prior to purchase at each of these locations. However, there is sufficient inventory available at the locations which will still allow you to purchase a similar stone using our low internet pricing structure. Most diamonds are available for viewing prior to purchase at our New York headquarters. We also offer a program where we authorize your card and send you the diamond for approval before final payment is sent. Click here for further details. Click Here


7) Do you offer financing for your diamonds?
We do not have a financing plan, per se, however, many of our customers have used credit card checks with low interest rates to pay for their purchase or even taken advantage of new credit card plans which offer the first 6 months for 0% interest. However, in order to reduce our price to you, we do not offer financing options which would increase our infrastructure and overheads.


8) Do you have any payment plans?
In most cases we will work with you to model a very short term payment plan according to your needs. For example; if you need 30 - 45 days to complete payment, we may be able to accept 50% up front and the balance within an agreed upon time period.




9) What happens if the diamond gets lost or stolen when you send it to me?
We use a diamond courier service which subcontracts most of its domestic shipping to UPS. Each shipment is fully insured until it is signed for upon delivery. If the diamond gets lost or stolen during shipment, we will either refund your money or provide you with an acceptable substitute stone. The choice is yours.


10) What is your return policy?
You have 30 days, from the date you receive the diamond to inform us that you would like to return it. If you desire to return it, you must inform us first and we will provide you with an RMA number. Upon receipt and verification that everything is in order, you will receive a complete refund of the cost of the stone. We do not provide refunds for custom mountings. However, we will accept custom mountings back to re-work any unacceptable element of the mounting. If the diamond jewelry has been used or worn we cannot accept return of that item.


11) Do you have an upgrade policy?
We have upgraded the stones for many of our customers, however, our upgrade policy is on a stone by stone basis. Please enquire prior to purchasing the stone.


12) Will I pay taxes on my purchase?
All transactions for customers out of NY State will be tax free.


13) Is your entire inventory viewable on-line?
No. We have many more stones available. If you do not see exactly what you want in our on-line searchable database, just inform us and we will search our inventory that we have not placed online.


14) How is it possible that I saw the exact same stone on other websites?
The reason you saw the stone on someone else's website is because both we and the other vendor are brokering the same stone. Most of our stones are either from our own inventory or are available locally from our vendors and are therefore immediately accessible to us. We do not have exclusive brokering rights with our vendors, but we do get very good pricing and we pass that along to you. Furthermore, our pricing structure is not the same as most of our internet competition which also allows us to offer you diamonds at highly competitive prices. (See Q. 3)

Please feel free to CALL US if you have any other questions!