Our Contact Information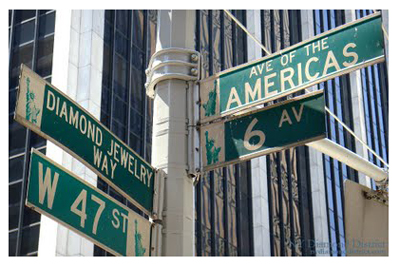 Thank you for your interest in our company and services.
We are located in the heart of the NYC diamond district and can be contacted via the following methods:
Phone: (212)382-0975 / Toll Free: (866)866-9920
Email: Support@KobeMarkDiamonds.com
Mail:
Kobe Mark Diamonds
1177 Avenue of the Americas
STE # 5036
New York, NY 10036
We show stones in person by appointment only. Please call a day or two before you plan on visiting us so we can discuss exactly what you are looking for and the approximate budget that you are working with. This gives us time to gather the proper inventory that fits your criteria and ensures that we prepare well, we want to impress you.
We are on Eastern Standard time and can be reached from 8 AM-11 PM Sunday through Thursday, Friday from 8 AM to 3 PM. On Saturdays we are closed but please feel free to leave a message or e-mail us and we will respond in a timely fashion.

Sunday appointments are available. Please call for further information about what we do or to make an appointment.