Secure Online or Offline Payments
We gladly accepts payments for purchases in the form of personal check, certified check, wire transfer, or credit card.
Please contact us by email or phone once you have chosen a diamond or jewelry item that you wish to purchase so we can send you an email labeled "Payment and Policy Form". This email document will serve as a contract between you (the buyer) and us.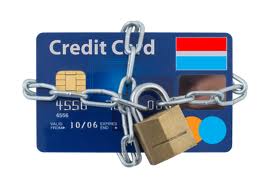 The payment form will include detailed information about your order including:
-Detailed product and loose diamond specifications
Lot Number, Shape, Size, Color, Clarity
Certification & Report Number, Depth, Table, Girdle,
Polish, Symmetry, & Measurements

-UPS 100% Insured Delivery Signature Required
(2nd Day or Overnight for higher value packages).

-30 Day Return Policy, No Questions Asked!

The Payment and Policy Email will also include the following Payment Options and instructions:

Wire Transfer
We accept direct wire transfers for both domestic and international orders. Please call our Customer Service phone number at (866) 866-9920 for fund transfer instructions.

Checks
We accepts checks or money orders as payment for all orders. Checks must be drawn on a U.S. bank. Personal checks must have the customer's name and address imprinted on the check. We do not accept starter checks. Please make your check payable to Kobe Mark Diamonds and sent to:

Kobe Mark Diamonds
1177 Avenue of the Americas
Suite 5036
New York, NY 10036


Please Note: If you pay by personal check your order may be delayed 7-10 business days pending the clearing of your check.

Credit Card
We accept most major credit cards including: Visa, Master Card, Discover Card and American Express.
You can process your credit card in one of the following ways:

-Directly through our secure shopping cart.
-Request us to process your information directly. If you choose for us to process your payment, an authorization form will be sent to you with further instructions.
-We recommend using www.Paypal.com on-line secured credit-card services for credit card purchases. Our recipient address is payments@KobeMarkDiamonds.com. In order to charge more than the $2000.00 on-line initial limit of www.Paypal.com, become PayPal Verified. This process takes usually 2-3 working days and will then allow you to charge up to $10,000.00 per transaction on your www.Paypal.com account.

- We also offer the service of only authorizing your credit card reserving the funds. This method would be used if you are hesitant in sending a cash payment up front. Once you receive and confirm your purchase, you can send the cash payment. We will then cancel your authorization.
International Orders
All international orders must be prepaid in full with U.S. funds via cashier's check drawn on a U.S. bank or via wire transfer. International orders are subject to additional handling charges, higher shipping rates, and applicable customs, import duties and taxes, which are the sole responsibility of the customer. The customer will be advised of these fees prior to shipment. Wewill use our best efforts to calculate these fees in advance and inform the customer of the amount. These fees are non-refundable in the event the merchandise is returned to us. Customs policies vary widely from country to country; so please contact your local customs office for further information.