About Us And Our Specialty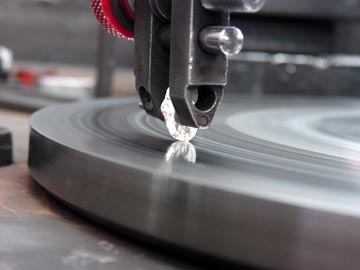 Kobe Mark Diamonds is a privately owned and operated family business located in the heart of the New York City's Diamond District. We are associated with a leading diamond cutting house and an exclusive diamond importer.
We are dedicated to bringing our customers high quality diamonds at a fair and competitive price. We accomplish this goal by selling on line, thereby cutting out the middleman and overhead.

Our staff has combined their years of diamond, business and high-tech expertise to bring Kobe Mark Diamonds to the forefront of quality diamonds and e-commerce.
If you are purchasing a diamond for a special celebration, we are delighted to be given theopportunity of participating in your joyful event. We understand that this is a significant purchase and that you can-not afford to make an error. We have been in the diamond trade since the 1970's and have been operating online since 1999. We have gained the trust of 1000's of satisfied customers through out the country and the world who keep returning to us for all of their subsequent needs. We consider putting your trust in our hands as an awesome responisibility. We have established strategic partnerships both domestic and international with leading diamond cutting houses and exclusive diamond importers. We provide unique gems at very competitive prices.
We have spent years searching the diamond industry for the best jewelers in order to provide highly customized rings with delicacy, intricacy and high end craftsmanship.
Our aim is to establish a long term relationship with each of our customers. We allow you all the time you need to make the right decision without pressure. We also encourage our customers to educate themselves and are here to answer any questions.
If you would like to discuss your concerns, please do not hesitate to call us and you will see for yourself that we have your interests at heart.
Most of all-- honesty and integrity are our trademark. We want your repeat business.
We look forward to working with you