FREE UPS Overnight Insured Signature Required Delivery on all Diamond Orders (over $1,000)!
All packaging will be double boxed and discreet with no jewelry indication on the outer box and label.
No Matter what the value of your package is, we will cover the cost and insure the shipment for the full purchase value. You can rest assured that in the case of a claim, you will receive the entire paid out value and take absolutely no loss as all! Our packaging will have no indication of its content. The diamond jewelry will be double boxed and packaged well for secure shipment.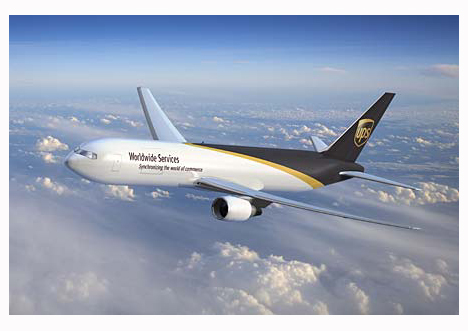 If a diamond needs to be mounted we will need 24 hours before shipping.
Shipping on custom jewelry can vary and is usually sent within 2 weeks from the date the order was placed. We will call you to make sure someone will be home the next day to sign for the delivery. If no one is home to accept the package, the UPS driver will take the box back to the UPS facility where you will be able to retrieve it.
All shipments from KobeMarkDiamonds.com are insured for full value up until the time of delivery. Once a shipment is accepted and signed for, the customer is responsible for the merchandise and any loss or damage which may occur. Should return of merchandise to KobeMarkDiamonds.com be necessary, liability for such merchandise shall be assumed by the customer until its return to KobeMarkDiamonds.com in its original condition.
All packages are picked up at the end of the day so your tracking number may not register into the UPS system until later that evening.
All shipments are sent to the billing address of your credit card. If you send a wire transfer or check please be sure to include an authorized letter informing us to where your package should be shipped.