Privacy Policy
We at Kobe Mark Diamonds do understand that buying jewelry is one of the most important purchases you can make. Our Priority is to provide you with the safest and a worry-free shopping experience. We are 100% committed to the privacy of our customers and their personal information. We have taken measures to guarantee that your online shopping experience is secure and safe. We encourage you to review our policies below to ensure your privacy and comfort while visiting and ordering at our web site. These policies have been established to protect our customers and add a comfort level.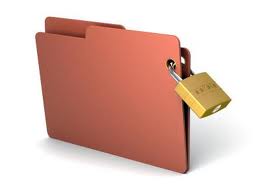 Personal Information:
All information obtained by customer online and telephone orders such as financial information (e.g., credit card account information) that we maintain about them, unique identifier information (e.g., customer number or password) that we maintain about them, transaction information (e.g., dates on which customers made purchases, amounts and types of purchases) that we maintain about them, contact information (e.g., name, address, phone numbers, e-mail address) is held in confidence and is not shared with anyone!!!
If you supply us with your postal address on-line or via telephone you will only receive the purchase or inquiry request information for which you provided us your address. Persons who supply us with their telephone numbers on-line or via telephone may receive telephone contact from us with information regarding new products and services or upcoming events. If you do not wish to receive such telephone calls, cancel your e-mail subscription, or modify personal information please let us know by sending us e-mail at the above address or calling us at the below telephone number.
Security:
We at Cut Rate Diamonds are committed to ensuring a safe ordering process to protect you from identity theft and illegal purchases. We ensure your safety by processing all Credit Card orders a secure SSL server. Secure Socket Layer (SSL) encrypts the information sent between your computer and our database. The use Internet fraud screening is used to protect credit card transactions by means such as the latest Address Verification System (AVS) to ensure that the address entered during checkout is the same as the address you have listed with your bank. We also require the use of your credit card identification code verification to ensure that the credit card used is present during the time of purchase. Any charge will be discussed with customers before any credit card is processed to ensure that the customer is aware and willing to make payment on the specific item(s). All orders will also only be shipped to billing address verified by the issuing bank.
We will never charge or ship your credit card or ship an order without contacting you first!
Cookies:
For each visitor to our Web page, our Web server automatically recognizes no information regarding the domain or e-mail address. We use cookies only to store session information to simplify the online purchasing process for our customer. Cookies are used to keep record of items entered into a shopping cart.
We collect the e-mail addresses of those who communicate with us via e-mail, aggregate information on what pages consumers access or visit, user-specific information on what pages consumers access or visit, information volunteered by the consumer, such as survey information and/or site registrations, name and address, telephone number, no information on consumers who browse our Web page are stored. The information we collect is used to improve the content of our Web page, used to notify consumers about updates to our Web site, promotions, and follow up contact.
Sharing Information:
At no time will we make our customer e-mail list available to other reputable organizations whose products or services we think you might find interesting. With respect to Ad Servers: We do not partner with or have special relationships with any ad server companies so your information will never be shared.
In the future, we may use customer information for new, unanticipated uses not previously disclosed in our privacy notice. If our information practices change at some time in the future we will contact you before we use your data for these new purposes to notify you of the policy change and to provide you with the ability to opt out of these new uses. If you feel that this site is not following its stated information policy, you may contact us at the above mailing addresses, e-mail, or phone number.